Tag Archive - Makoto Yamaguchi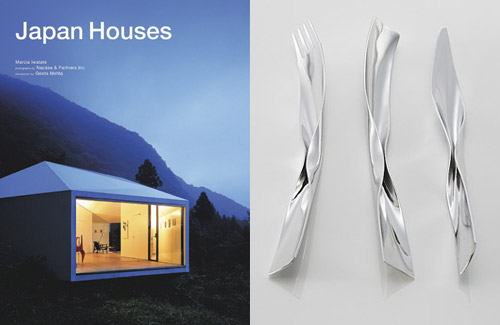 About the image on the left: I bought a copy of this book a few years ago at Barns & Noble just because the house on the cover was beautiful. If you haven't seen the book yet, the images of the house on the cover can be found on the website of Makoto Yamaguchi who had designed this house. Makoto has just sent those images to us in BIGGER sizes, and we will be posting them on Friday. And you can of course get a copy of Japan Houses at Amazon.com.
About the image on the right: Makoto Ymaguchi's work ranges from new buildings to the spoon, fork and knife. These utensils are are available in the US at The Museum of Contemporary Art Chicago.